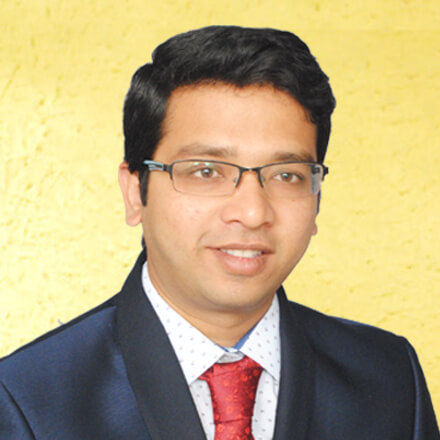 Dr. Parth Shah
About Dr. Parth Shah
Consultant Physician
As I entered in the world of Medicine, I realized that it was not as straight forward as I had expected. Complexity in this field, compared to other professions, is due to multiple factors. There is wide spectrum of health issues, incomplete knowledge about human physiology and its response to illnesses and field is constantly evolving. In Indian health scenario, it becomes further complex due to diversity of social & cultural practices, economical background, deeply rooted myths & beliefs about illnesses and parallel working health system by unprofessional, unethical quacks.
I can tell proudly that I have reasonably learnt science and art of Medicine, to overcome all these complexities. In my practice, my focus has always remained on achieving best possible patient satisfaction by giving scientific & rational advice in prescribing investigations as well as drugs, adequate counselling and communication; keeping in mind patient's social-economical-cultural background. While dealing with varieties of patients, I keep in focus how to incorporate updated concepts derived from Western science in Indian health scenario. I do believe in ancient Indian health system i.e. Ayurveda and home remedies as well as Yoga and Meditation; I advise the same when I feel it is more suitable than Modern Medicine, for my patient.
In my colleagues, I am known for sharpness, meticulousness in my work as well as dedication. I always believe in ethical practice and have incorporated the same since I choose this carrier. I deeply believe in God and concepts of Bhagavad-Gita. If you want to do something better for somebody, God will be always with you. I have strong belief of "JAN SEVA E J PRABHU SEVA", and will always be ready for the help of needy people.
Degrees and Education
MBBS from M. P. Shah Medical College, Jamnagar.
---
Speciality
Diabetes Mellitus
Hypertension
Heart failure and Heart diseases
Asthma and Respiratory diseases
Infectious diseases
Thyroid diseases
Stroke
Complex Echocardiography including Valvular and Adult Congenital Heart diseases
---
Experience
I did my DNB medicine from Jagjivan Ram Hopital which is Tertiary Hospital of Western Railway with lots of patient load and varieties of patients.
After achieving my DNB degree in year 2016, I joined LILAVATI Hospital, Mumbai for my IDCCM degree course where I worked as Senior Registrar in very busy ICU with different type of patients of all speciality , where I worked for one and half year and gained lots of experience not only related to medicine but all kind of post-operative patients as well. While working with senior and well known doctors in lilavati, I also learnt concepts of rational and affordable care, communication and counselling skills and holistic approach of Medicine.
In 2018, I joined Non Invasive Cardiology Department in Lilavati Hospital and I learnt basic to advanced echocardiography including various ischemic, cardiomyopathies, valvular, post-operative, emergency as well as echocardiography in icu and adult congenital echocardiography also. My skill also improved in other non-invasive cardiology testing like TMT, Dobutamine stress echocardiography as well as ambulatory BP monitoring and Holter monitoring.
Accolades and Involvements
DNB (Internal Medicine) from Jagjivan Ram Railway Hospital-Western Railway-Mumbai.
IDCCM (Indian Diploma of Critical Care Medicine) from Lilavati hospital-Mumbai.
Fellowship in Non Invasive Cardiology from Lilavati hospital-Mumbai.